Ultimate Spring Getaway    March 14th  – April 8th 2023
Multi Day Trips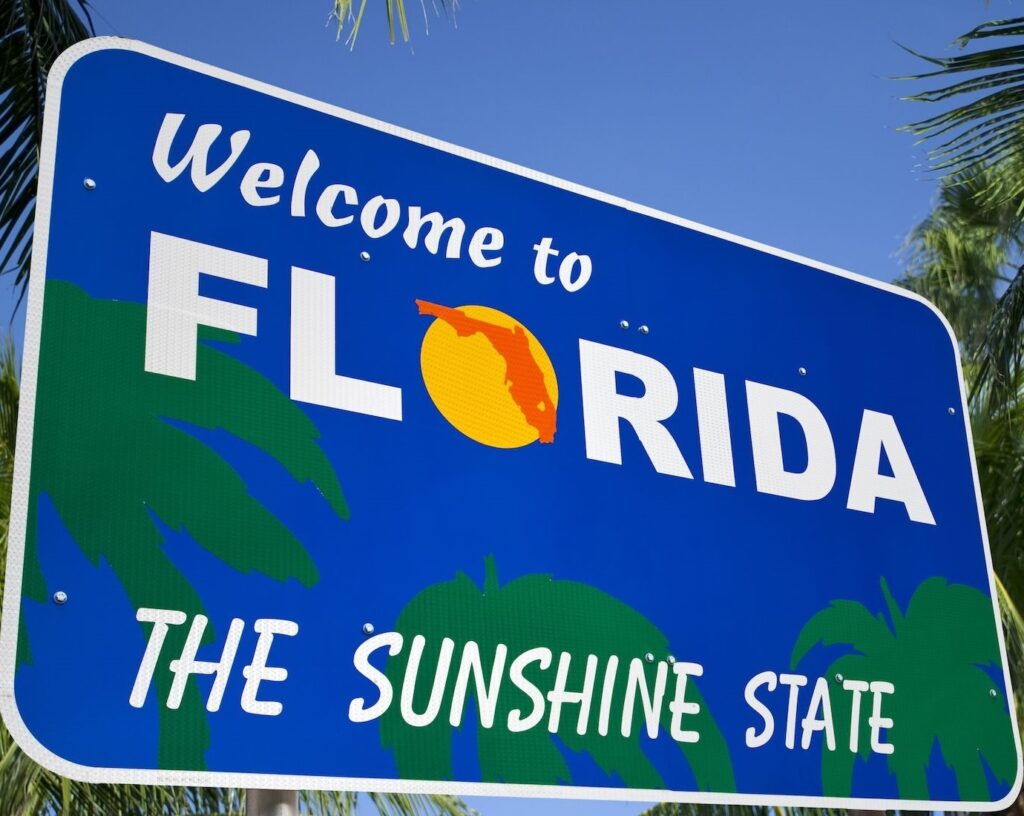 Ultimate Spring Getaway
March 14 – We will begin our exciting Spring " Fun in the Sun" holiday by travelling to Portsmouth, NH Holiday Inn 603-431-8000. A great location for our Greet and Meet Celebration.
March 15 – Continuing southward making necessary comfort stops along the way to Pennsville NJ at Super 8, 856-299-2992.
March 16 – Travelling south throughout Delaware and Maryland towards Washington D.C. to marvel at the beautiful Cherry Blossoms and photo opportunity of the "White House" before journeying towards Roanoke Rapids North Carolina. Our home tonight will be Hampton Inn 252-537-7555.
March 17 – Continuing South throughout Virginia, North Carolina making necessary comfort stops to our exciting two night stay in charming Southern Charleston, Sleep Inn 843-556-6959.
March 18 – Our exciting morning will begin by visiting "Boone Hall Plantation", One of Americas oldest working plantation. We will learn about Black History and Slavery during the Antebellum Era. Before departing we will be treated to a box lunch in the butterfly café pavilion. Our exciting afternoon will begin with a most delightful city tour of Historic Charleston; marveling at Charleston's architecture, plus visiting Charleston's City Market will be a perfect way to celebrate this Southern day.
March 19 – Departing charming Charleston for another charming city – Savannah, Georgia. Upon arrival we will enjoy a 75 minute trolley tour, witnessing and learning about Savannah's Victorian Colonial District. Being amazed at the magnificent live oaks and Spanish Moss makes Savannah a perfect photo destination. Enjoy strolling along Savannah River famous waterfront – boasting cobblestone streets, numerous shops, Southern Music and Southern food makes this another perfect southern day! Tonight's accommodation La Quinta Inn Midtown 912-927-7660.
March 20 – " Welcome to the Sunshine State" Arriving in Sunny Florida mid morning to be treated to freshly squeezed Orange Juice at Florida's Welcome Center. We will begin our "Florida Holiday" by travelling to United States oldest city – St. Augustine – Witness Spanish Colonial Architecture and ancient historical history. We will continue on South to Daytona Beach to overnight at the Quality Inn 386-323-9777. A great opportunity to visit Daytona International Speedway.
March 21 – Following breakfast we will continue southward. Travelling on A1A enjoying homes of the wealthy along the Atlantic Ocean arriving mid afternoon to our nights accommodation in Fort Lauderdale at Chateau Mar Golf 954-516-0049. This evening we will enjoy a delicious tropical Isles Dinner plus a variety show featuring live music, magician, comedian and Polynesian Fire Dancing finale while cruising on the World's Famous Jungle Queen Riverboat.
March 22 – We will continue to travel South to picturesque Key Largo – Our home for three nights at Bayside Inn 305-451-4450, located on the shores of the Atlantic Ocean also the home of legendary "African Queen" seen in the Humphrey Bogart Film.
March 23 – An exciting day awaits us!! Exploring the Florida Keys! Travelling throughout numerous small Islands and causeways to the very end of Highway #1 to the very quaint and very popular Key West! Wow we did it! Arrangements has been made for you to visit the iconic Ernest Hemingway Home & Museum – catching site of his numerous six or seven toed cats, located at the key West famous Mallory Square – home of "Sunset Celebration" – other iconic attractions that you may enjoy is " Mel Fisher Maritimes Museum, Shipwreck Museum – lighthouse Museum, Aquarium to mention a few suggestions or enjoy the numerous unique shops and of course putting your toes in the Atlantic Ocean.
March 24 – Our day will begin with our Princess Glass Bottom Boat excursion capturing the beauty of Florida's shores and tropical reefs, tropical fish and gorgeous turquoise ocean. The remainder of the day will be yours to enjoy Florida sun and your Hotel's Beach.
March 25 – With mixed feelings we will depart Key Largo and visit the dynamic Miami City! We will explore Miami Art Deco Historic District and be amazed at "Millionaire Row Mansions" on Miami Beach. Our journeys will take us West across Florida's Everglades to Fort Myers to overnight at TBA.
March 26 – Our day will begin by traveling to Sarasota to visit Edison Ford Estate and Museum before arriving in Orlando- Our home for the next five nights at "Rosen Inn at Pointe Orlando" on International Drive 407-996-8585.Following is an optional itinerary to assist you while staying in Orlando. March 27 – Today is your day to enjoy a relaxing poolside day or for our shopping enthusiasts, you can enjoy the nearby Premium Outlets and Florida Mall – Shuttle services available.
March 28 – Today has been arranged for those interested to join Jason and I and travel approx. one hour to Cocoa Beach for a fun relaxing Beach Day. You also may want to enjoy a thrilling Air Boat Alligator Hunt. (extra Cost).
March 29 – Join Jason and I to visit Sea World or perhaps a day at Disney World's Epcot Theme Park. Transportation will be provided. ( Extra Cost)
March 30 – Another relaxing day can be yours or you may wish to join Jason and I to travel to Clearwater's inviting Beach and the Historic Greek City known for the sponge industry Tarpon Springs – Another great Florida Day.
March 31 – With mixed feelings we will depart the Sunshine State and enter Georgia to our overnight stay in beautiful Macon, Georgia. Tonight's accommodations at La Quinta 478-475-0206.
April 1 – Happy April Fools Day! This morning we will visit Johnston's Felton Hay House known as "Palace of the South" and visiting King of Soul "Otis Redding Foundation" will be perfect Macon memories… We will depart Georgia and enter Alabama travelling to our overnight home in Fort Payne Holiday Inn 256-997-1020.
April 2 – This morning we will visit Country Music Group of the Century "Alabama's Band Fan Club & Museum" before travelling north to Chattanooga Tennessee. Our most exciting afternoon will consist of visiting renowned Rock City Gardens – you will be amazed at the ancient rock formation. We will also visit Ruby Falls – United States tallest and deepest underground cave waterfall plus enjoying a delightful meal at Cavern Castle. Our two night accommodations at Chattanooga Clarion 423-635-7203.
April 3 – You will be thrilled as we climb the Look out Mountain on a Incline Railway – The view will be spectacular!!! Of course we can not depart Chattanooga without visit Chattanooga Railway station – Choo Choo!
April 4 – This morning we will travel to Bristol, Tennessee the home of "Bristol Motor Speedway", a NASCAR short track that is one of the most well-known motor sport facilities in United States. Arrangements have been made for an informative tour throughout United States Iconic Raceway. Before ending our day we will visit "Birthplace of Country Music" where such country singers icons as the Carter Family, Jimmie Rodgers and several famous musicians made their way to fame. Tonight's accommodations in Bristol, Virginia Quality Inn 276-685-3556.
April 5 – Today will be a travelling day North bound to Harrisburg, PA. Our overnight accommodations at Best Western 717-561-8398.
April 6 – Departing the Capital of Pennsylvania we will travel on Interstate 76 to Historic Philadelphia to see "The Liberty Bell"; an iconic symbol ofAmerican Independence and is one of the most visited historic sites in the United States. Our travels will bypass NYC on Interstate 95 to our nights accommodation in West Haven the Hampton Inn 267-238-5015.
April 7 – Our travels will take us North bound to Bangor, Maine for our last night's accommodation Holiday Inn 207-947-0101. We will be treated to a delicious Farewell Group Dinner. An evening to reminisce about our Ultimate Spring Holiday and to share memories.
April 8 – A fantastic way to celebrate Easter weekend is to return home and be so very thankful that we could experience a trip of a lifetime!
Price Per Person Tax Included in Canadian Funds
TWIN: $5995 TRIPLE: $5530 QUAD: $5150 SINGLE: $7825 PRICE INCLUDES:
Deluxe Motor Coach Transportation, 25 Night's Accommodations, All Attractions as listed and excursions, 14 Group Meals and Meal Gratuity, 22 Breakfasts, Luggage Handling, Free Wi-Fi on bus.